Meet Committee
---
The mission of the South West Arizona Town Hall is to actively involve key public and private sector representatives in thorough discussions about significant regional issues, and to develop meaningful recommendations that can be used by public and private entities in effective, coordinated planning and implementation actions.
---
Shelley Mellon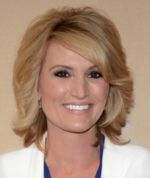 Upon graduating, from the University of Arizona with a degree in Business Administration, Shelley became the 4th generation to follow in her family's business, R.L. Jones Group.  In that same year she married Colin Mellon, a 3rd generation Yuma produce farmer. Currently they own their own farm and are active in the management and operations of Mellon Farms, Inc., and a ground application company. Shelley owns and operates the three locations of RL Jones Insurance & MVD Services.  Shelley serves as Chair of the Southwest Arizona Futures Forum, Board of Trustees for the Yuma Regional Medical Center Foundation, Chair of the Yuma Education Advocacy Council, a member of the Yuma Youth Leadership Council, Board Member of Expect More Arizona, volunteer with Healing Journey, Board Member Music Director of Journey Church, Chair of the Yuma Union High School District Bond Campaign, and Board Member of the Yuma Crossing National Heritage Area Corporation, Board Member of the Benesche Collection (YRMC Art Heals), past Board Member Yuma County Chamber of Commerce. Colin and Shelley have three children: Tanner attending Purdue University, Mckenna - Arizona FFA State President - attending Cornell University, and Walker attending Gila Ridge High School. 
Machele Headington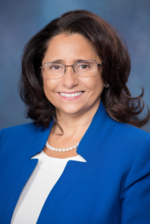 Machele Headington serves Yuma Regional Medical Center as its Vice President for Marketing Strategy / Support Services. Ms. Headington began her long and rewarding service with YRMC in 1991. As a native of the Yuma community, Ms. Headington knows her hometown well, an investment and personal connection that has truly inspired her service back to the community through her work. She is dedicated to her community actively participating in several community organizations including: Past President of the Yuma County Chamber of Commerce, Yuma Community Marketing Group, AWC Foundation board, Safe Kids Coalition, Yuma Convention & Visitors Bureau and the Alliance for Healthy Communities. She is currently serving as vice-chair of the South West Arizona Town Hall. Before stepping into her current role, she previously served YRMC as the Director of Community Relations. She brings to YRMC a gift for clear and engaging professional communication, the ability to best share YRMC's positive and inspiring achievements with both its employees and the public that YRMC strives every day to serve. Prior to joining the Yuma Regional Medical Center team, Ms. Headington enjoyed a rich career in the media that honed her ability to best manage corporate relationships with television and radio stations, as well as newspapers and magazines. She earned a Bachelor's Degree in Business from the University of Phoenix and a Master's Degree in Business Administration from NYIT University, New York.
Bill Gresser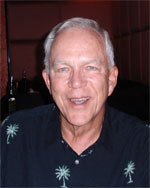 Originally from New York City, Bill Gresser has resided in Yuma since 1990. Shortly after moving to Yuma, Bill and Judy opened Papa-San Rice Bowl and owned and operated it until 2014. Bill received his B.A. in Education at Niagara University in 1962 and completed the Program for Management Development at the Harvard Graduate School of Business in 1978. Bill currently serves as the Secretary / Treasurer of the Greater Yuma Port Authority and sits on the boards of the Arizona Commission on Appellate Court Appointments, and the Yuma County Industrial Development Authority. He previously served as President of the Yuma County Chamber of Commerce and Yuma County Airport Authority. Bill is married to Judy and they have five children and 10 grandchildren.
Wayne Benesch
President of Byrne, Benesch & Rice, P.C Wayne C. Benesch is the Managing Partner and President of Byrne, Benesch & Rice, P.C. He has more than 40 years experience and enjoys an exemplary reputation for his integrity and professionalism throughout the State of Arizona. Mr. Benesch is a third generation Arizonan who graduated from the University of Arizona with a Bachelor of Science Degree in 1964 and a Juris Doctorate Degree in 1967. Following a four year term as a Judge Advocate with the United States Air Force, Mr. Benesch settled in Yuma in 1971 where he worked as Chief Deputy for the Yuma County Attorney. In 1973, he entered private practice, and in 1976, co-founded Byrne, Bradshaw, Ellsworth, Benesch & Thode, the predecessor of the present firm. In 2000, he was named the Yuma County Small Businessman of the year. Mr. Benesch is a co-founder of Yuma Leadership, Yuma County Town Hall and the Southwest Arizona Futures Forum. 
Frank West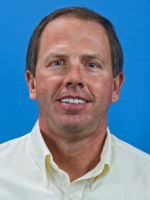 Site Manager of General Motors Yuma Frank West is the Site Manager of the General Motors Desert Proving Ground in Yuma. Frank has over 30 years of experience as an automotive test and development engineer and manager with General Motors. He earned a Bachelor of Mechanical Engineering degree from Kettering University in Flint, MI and an MBA from Arizona State University. He and his wife Cece moved to Arizona in 1985 and have a son, Mark.
Doug Mellon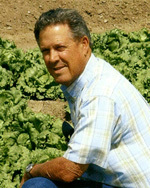 Doug was born and raised in Yuma, Arizona. He is a Yuma High Criminal, attended Arizona Western College and majored in Accounting at Arizona State University. As second generation produce grower he is the President of Doug Mellon Farms Inc. He is proud to have his three sons; Colin, Todd and Cory join him in the family farm. The growing operation consists of the Yuma, Gila and Dome Valleys. He has been a member of the State 4H Foundation Board, Cross Roads Mission Board, Yuma Hospital District 1 Board, Yuma County Water Users Association, Yuco Gin II Board, Yuma Area Ag Council Board, Yuma Vegetable Shippers Association Board and Western Growers Association Board. He has been married to Pamela K. Mellon for 45 years.
Bob Sloncen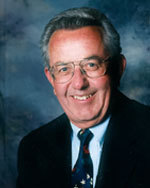 Hyder School District Bob Sloncen has been an educator at Dateland School for 40 years and now resides in Wellton, AZ. He also spent 34 years in the U.S. Coast Guard Reserve and retired in 1996 as a Rear Admiral in charge of Pacific Area . In 2001 he was "Yuma County's Citizen of the Year". He has been inducted into the "Arizona Rural Schools Hall of Fame" and the "Educational Foundation of Yuma County's Hall of Fame. He also serves on the Board at AEA Federal Credit Union and is a member of the Military Officers Association of America, American Legion, Knights of Columbus and Reserve Officers of America. He has been married for 43 years to Jill and has 2 daughters in the Yuma area Tracey Mixon and Stephanie Enders along with 7 grandchildren.
Tom Tyree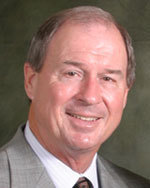 Tom Tyree has served in public education for 47 years. In August of 2003 Tyree was appointed Yuma County Superintendent of Schools and was elected to the position in 2004, 2008, 2012 and again in 2016. Prior to assuming his elected position as County Superintendent, Tyree served as a teacher, head basketball coach, building and central office administrator in school districts in Yuma and Mesa, Arizona. Tyree was appointed to the Arizona State Board of Education by Governor Jan Brewer in April of 2010 and served five years on the Board, two as President. Tom has served as the President of the state's County School Superintendent's Association having been elected to two terms. He also served as a trustee of Yuma Regional Medical Center serving as Vice – Chair of the Board, Chair of the Western Arizona Council of Governments, Board member and Executive Officer of the Arizona Risk Retention Trust Board and a Board Member of the Arizona Business Education Coalition. In addition, he was President of the Arizona School Personnel Administrators Association and served on the National Alumni Board for the University of Arizona and the Arizona Western College Foundation Board. He is a native of Arizona having received under graduate and graduate degrees from the University of Arizona. Tyree was presented with the Public Service Award in 2011 by the University of Arizona Alumni Association for having demonstrated outstanding dedication to the public. Tyree was also inducted into the Yuma High School Athletic Hall of Fame in 2016. Tyree is married to Mara Vitolins Tyree (former Miss Yuma County) and has two children, Tiffany and Ryan both educators. 
James Combs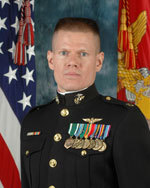 Million Air General Manager James Combs was born in Port Arthur, Texas. Beginning at the age of five his family was relocated to multiple foreign countries including Australia, Singapore, Kuala Lumpur, and Penang.James returned to the United States attending high school at Redmond High School, Redmond Oregon and Oregon State University, Corvallis Oregon. He currently holds a Bachelor of Arts degree in Business Management from Oregon State University, and a Master's degree in Military Studies from Marine Corps University.Upon graduation from Oregon State University, James received his commission into the United States Marine Corps. James attended flight training in Pensacola Florida, Corpus Christi Texas, Little Rock Arkansas, and Cherry Point North Carolina before graduating as a KC-130 Pilot.James' previous duty assignments include The Basic School, MCAS El Toro, Amphibious Warfare School, MCAS Miramar, MCAS Futenma, Command and Staff College, US Central Command, and MCAS Yuma. Throughout his career, James amassed nearly 4000 flight hours in service to our Nation and holds Instructor Pilot ratings in both the KC-130 and UC-12 aircraft. Throughout his career he has served as a Detachment Commander for multiple deployments in foreign countries, Executive Officer for multiple Marine squadrons, Marine Air Group Executive Officer, and Commanding Officer of Marine Personnel Support Detachment.James reported to MCAS Yuma in 2006. He served as the Headquarters and Headquarters Squadron Executive Officer for 3 ½ years prior to fulfilling the duties as the Community Plans and Liaison Officer.James retired from the United States Marine Corps after 20 years of active duty service into Yuma's great community with his wife Dana, son Brennan, and daughter Emily. He is currently the General Manager of Million Air Yuma.
Susan K. Thorpe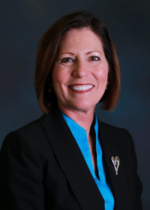 Susan K. Thorpe was appointed County Administrator for Yuma County in February 2016. Susan has over 25 years of local government experience including serving as City Manager for two Texas cities and Assistant City Manager for cities in Texas, California and Arizona. Susan holds a Bachelor of Arts in Political Science with a minor in Economics and a Master of Public Administration from the University of North Texas (UNT). She is active in state and national professional associations. She is a graduate of Harvard's John F. Kennedy School program for Senior Executives in State and Local Government. Susan has been an ICMA Credentialed Manager since 2003. 
Greg Wilkinson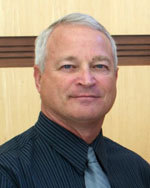 City of Yuma Administrator City Administrator Greg Wilkinson has been with the City of Yuma for the past 11 years. Previously he worked as Assistant Information Technology Director for Telecommunications overseeing Network and RF Engineering, Systems Administration, PBX systems, and network equipment. He is Project Manager for the Yuma Regional Communications System Public Safety systems. Appointed by the Governor to the Southern Region Homeland Security Advisory Council serving as Chairperson for the last several years and is also on the Yuma Elementary School District #1 Governing Board for the last eight years, serving as President for the last several years.He has an additional 20+ years of experience working with C4I systems and Joint Operations in the Marine Corps, retiring as a LtCol. His team received awards from Arizona APCO for the "2008 Technical Team of the Year" and 2008 international award from the W2I Wireless Internet Institute for "Community Team Building" to advance wireless communications and interoperability in Yuma. This past year the team received an award for the best Homeland Security Project for 2009 from Government Security News tying with the New York Police Department.He has helped to put in place several joint agreements with US Customs and Border Patrol, Arizona Department of Public Safety, Arizona Public Safety Communications Commission, San Diego California Regional Communications System, and Imperial Valley California Emergency Communications Association to assist with Communications Interoperability in California and Arizona.
Madeleine Coil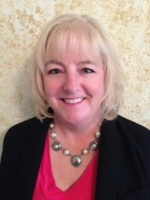 Madeleine Coil, a graduate of Scripps College where she received her Bachelor of Arts Degree in Psychology, is a grant writer with the City of Yuma. She served as the President & CEO of United Way of Yuma County from November 2001 to January 2017. Madeleine has served, or is currently serving, on many local and statewide nonprofit Boards including; - Yuma Youth Leadership- President, 2015-current - Yuma Area Education Advisory Council- 2016-current - First Things First Regional Council Member & Past Chair, currently serving a June 2015- June 2018 term, previous service- May 2008- June 2010 - Alliance of Arizona Nonprofits- Advisory Board Member-2006-2017 - Alliance of Arizona Nonprofits-Leadership Council Chair- 2009-2017 - NAU Bachelor of Social Work Advisory Council- 2002-2017 - 4-H Project Leader-2002- 2012 and 4-H Teen Council Advisor 2006-2010 - Safe Schools Healthy Students Advisory Board- 2005-2008 - Board Member, Yuma Community Foundation- 1997-2002 - Board Member, President, Yuma Leadership Inc. 1998-2001 - Board Member, Vice President, Yuma Leadership, Adult Program Chair 1997-1998 - Board Member, Cultural Council of Yuma 1997-1999 - Board Member, President, American Association of University Women-1998-1999 She is a graduate of the Yuma Leadership program as well as Project Centrl- The Center for Rural Leadership (Project CENTRL) Madeleine and her husband, James, have three grown daughters and two granddaughters and one grandson. The family has lived in Yuma since 1989.
Gordon Rogers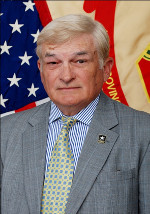 Gordon Rogers is responsible for all areas of garrison operations at Yuma Proving Ground and exercises staff control and supervision over garrison Directors and Office Chiefs. The garrison provides support services to more than 3,000 military, government civilian and contractor personnel. Prior to assuming his current duties, he was Deputy Garrison Manager, USAG Yuma Proving Ground from February 2012 to June 2014, and Deputy Garrison Commander, US Army Garrison – Pohakuloa Training Area (Hawaii) from February 2010 to January 2012. Immediately preceding these assignments, he was chief of the Stationing Management Office, G-4 Logistics and Stationing Directorate, Headquarters, U.S. Army Installation Management Command (IMCOM), Arlington, Virginia where he led a staff of Department of the Army Civilians and government contractors responsible for the IMCOM-wide planning and operational support to the development, coordination, and program management of all stationing actions generated by the major elements driving Army Transformation–the 2005 Base Realignment and Closure Commission (BRAC) legislation, the Army Campaign Plan (ACP), the Army Modular Force (AMF) initiative, Grow the Army (GTA) initiative, and Global Defense Posture Realignment (GDPR) initiative.Mr. Rogers served on active duty in the United States Army for 26 years, receiving his commission in 1972 through the Reserve Officer Training Corps. As a commander, staff principal, trainer, project manager, program director, and strategic planner he directed and supervised the completion of complex and diverse command and staff actions and developed a comprehensive knowledge of joint and Army military command structure, missions, roles and organizational structure.Mr. Rogers holds a bachelor's degree in Secondary Education from Jacksonville State University (Alabama), a Master of Arts degree in management and human resources development from Webster University, and a Master of Science degree in national resource strategy from the Industrial College of the Armed Forces, National Defense University, Washington, D.C. He completed the Federal Executive Institute (FEI) Leadership Perspectives Program in 2009, the Defense Leadership and Management Program (DLAMP) Executive Development Seminar and National Security Foundation Course in 2006, the Army Management Staff College (AMSC) Personnel Management for Executives I course in 2005, the AMSC Sustaining Base Leadership Management Program in 2004, and the Joint Forces Staff College (JFSC) Joint/Combined Staff Officer Course in 1988.
Paula L. Backs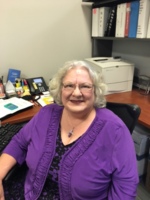 Paula is a native of Lisbon, North Dakota and came to Yuma, AZ in November 1973 to the Marine Corps Air Station as a Marine just out of High School. Worked as a Military Admin Clerk for the Management Engineer in Bldg. 980 for almost two years. Attended Arizona Western College, Northern Arizona University in Flagstaff, and has some classes from Webster University. Has a degree in Business Administration with an emphasis in Marketing. Worked as the American Red Cross Executive Director for Yuma County and as the Station Manager for MCAS from 1982-1986. Joined Civil Service in 1986 as a clerk typist at the ROICC office and later worked as a Unit Diary Clerk at Station Operations before becoming a Management Assistant (the same job as a civilian that she had as a Marine and worked for the same supervisor-13 years later). She has been in the Community Planning and Liaison Office for 23 years as a Management Assistant, Management Analyst, and Community Planning Technician. Some of her job duties involve working on issues such as zonings and special use requests, tower applications, noise complaints, preparing briefs, compiling BRAC information, reviewing documents for the Joint Strike Fighter and various other community issues.Paula also works as an Elections Inspector for Yuma County. Previously performed with the Yuma Territorial Wild West Show and on occasion coordinates 1880's fashion shows and portrays "Charlie Parkhurst". Paula keeps busy with Calvary Lutheran Church activities, Sons of Norway festivities, house and animal sitting for her friends, and many craft projects. She has one son, Shawn, and a daughter-in-law, Aja.
Jenny Torres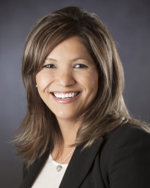 Jenny Torres serves as the Community Development Director for the City of San Luis. For the past eighteen years, she has worked for nonprofit organizations, government entities and for profit companies in both Arizona and California. Mrs. Torres holds a Bachelor degree in Business Administration and a Master degree in Public Management from Northern Arizona University. Jenny's work emphasizes on establishing and coordinating economic and community development projects. Her vocational experience and career emphasis attest to her expertise in areas such as financing, development, construction and management of affordable housing, public projects and business development. In an effort to support community and economic development, Jenny's work focuses on infrastructure development in order to recruit new businesses to the area. She constantly seeks opportunities to establish and maintain liaison relationships while representing the community at local, state, federal and international levels. Jenny's education and vocational experience make her an invaluable asset to Yuma County and its surrounding vicinities.
Linda Elliott-Nelson, Ph.D.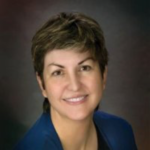 Dr. Linda Elliott-Nelson is the Vice President for Learning Services at Arizona Western College. She previously served as the Dean of Instruction, Division Chair of Modern Languages and Professor of Spanish at the same institution and continues to teach. Her prior work experience involved several years in the international business sector. Dr. Elliott-Nelson received a Ph.D. in Education from Walden University, an M.B.A. and an M.A. in Spanish from Arizona State University, and a B.A. degree from Northern Arizona University. Her activities have included coordinating the Gifted Summer Academy for 4th – 8th graders; managing the AWC Language Institute; co-coordinating the Binational Conference on Education with Baja California, Mexico; serving on the Modern Language Association Committee on 2-year Colleges; and volunteering with the City of Yuma on evaluating employee Spanish language proficiency. She received the Outstanding University/College Educator Award from the Arizona Language Association in 2000 and the Teacher of the Year from Arizona Western College in 1999. Elliott-Nelson has presented nationally on community outreach, accelerative learning techniques, and community college projects. She is the Chairman of the Board of Arizona Town Hall and serves on the boards of United Way of Yuma and Arizona Women in Higher Education.
Paul Brierley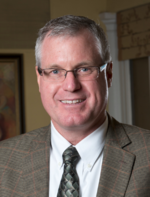 Paul Brierley is Executive Director of the University of Arizona's Yuma Center of Excellence for Desert Agriculture, a public-private partnership focused on solving urgent problems facing the desert agriculture industry. Raised on a farm in California, Paul received his B.S. in Electrical Engineering and Computer Science from the University of Colorado and worked in telecommunications research before returning to his agricultural roots, running Brierley Custom Hay in Graham County, Arizona. Prior to his current position Paul spent 10 years as Director of Organization at the Arizona Farm Bureau. He has served in Republican Party leadership roles at the district, county and state levels. Paul is a graduate of the inaugural class of the Flinn-Brown Arizona Civic Leadership Academy and the Project CENTRL rural leadership program. Paul also serves on the boards of the Arizona Town Hall, the Project CENTRL rural leadership program, the Arizona District Export Council of the U.S. Department of Commerce, the Greater Yuma Economic Development Corporation, the Yuma County Chamber of Commerce, the Aerospace Arizona Association, and the Western Growers Food Safety/Science & Technology Committee.
Minda Davy, Esq.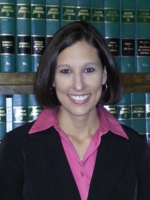 Minda Davy was born and raised in Arizona, graduating with her Bachelor's degree from Northern Arizona University. She graduated with honors from Thomas M. Cooley Law School in Ann Arbor, Michigan in 2014, and she is currently a Partner with the law firm of Byrne & Benesch, P.C., which is where she started her legal career. Minda's legal practice focuses on representing quasi-governmental agencies and business clients, practicing in business law, contracts, employment law, real estate, property, and she also practices in estate planning, probate, and trust administration. She is an active member in the Fort Yuma Rotary Club and she is an alumnus of Project CENTRL, Class XXIV. Minda is a newlywed, married to Yuma native—Jimmy Davy, and they have two dogs.